Unified communications may be the default standard for communications experiences today, but few technologies have made UCaaS more accessible than softphones. But, what are softphones precisely?
The idea of having a phone within your phone may seem strange at first. It's safe to say softphones play an integral part in any unified communications platform, providing the backbone for voice, video, messaging, and innovation.
What is a Softphone?
A softphone is a piece of software that creates a virtual phone in the form of an app, enabling any device with an Internet connection to make and receive calls.
However, softphones built for business go far beyond simply making calls — they are feature-packed and designed to foster frictionless communication throughout your company.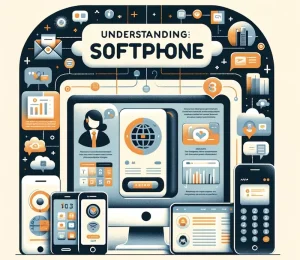 What Does a Softphone Do?
Softphones provide users with the same functionality as a physical phone, but without the need for a dedicated infrastructure to provide services. Instead, an Internet connection allows the softphone to access the VoIP provider's network to make and receive calls, plus more modernized features you would expect, like video calls and MMS.
Have you ever downloaded WhatsApp or another similar communication-focused app that lets you make phone calls? Apps like those are consumer-level softphones that create an alternative to traditional cell phone services.
How Do Softphones Work?
A softphone is a piece of software, so it looks quite similar to any other app that can make calls. Additionally, early softphones were designed to mimic hardware phones, so there is plenty of overlap between how they look and feel — even if one is software and the other isn't.
Softphones take the general design quite a bit further, though. They took the desktop phone look and added plenty of features that would be impossible on a desktop phone, such as the ability to seamlessly switch between voice and video calls as needed without interrupting the conversation. Users can also effortlessly send SMS or MMS messages from their softphone — something a desktop phone can only dream of.
Above all else, softphones are designed to be extremely user-friendly. The developers of these apps know that they're going to be used throughout an organization by users with all levels of technical expertise. As such, special care is paid to crafting software that anyone can pick up and use.
Above all else, softphones are designed to be extremely user-friendly. The developers of these apps know that they're going to be used throughout an organization by users with all levels of technical expertise. As such, special care is paid to crafting software that anyone can pick up and use.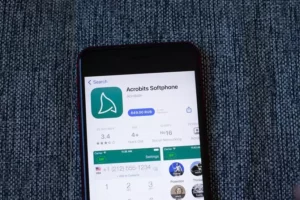 Softphones for businesses work similarly, but they're intended to be put to work for the business; they're designed for efficient and streamlined communication from any modern smartphone, tablet, or computer.
Why Incorporate a Softphone in a Smartphone? The Logic Behind a Phone within a Phone
The necessity for a softphone, essentially a "phone within a phone," is underscored by its ability to meet several key needs in today's communication landscape.
Firstly, it addresses the need for distinct personal and professional communication lines. A softphone enables users to maintain separate numbers on the same device, enhancing privacy and organization.
Secondly, it offers cost-effectiveness, especially important for international calls. Unlike traditional mobile plans with high rates, softphones use the internet, significantly reducing or eliminating these charges.
Thirdly, mobility and flexibility are central; users can make and receive calls from any location with internet access. This is invaluable for remote workers or those constantly on the move.
Softphones exist as a modern solution to telecommunication needs, offering flexibility, cost savings, advanced features, and integration capabilities that are well-suited to today's digital and mobile world and not present on traditional office phones.
Are Softphones Free?
Softphones can be either free or require payment, depending on the features and services needed. Free softphones typically offer basic functionalities suitable for personal or limited professional use.
They are a cost-effective solution for individuals or businesses looking to utilize VoIP technology without significant investment. However, advanced features such as enhanced security, greater scalability, integration capabilities, and specialized support usually come with paid versions.
These premium softphones cater to businesses seeking robust, comprehensive communication solutions. The choice between free and paid softphones depends on specific requirements, such as usage scale, desired features, and the level of support required.
Free vs. Paid Softphones
Free softphones allow individuals to access advanced calling features and infrastructure without having to pay a dime. Free wifi calling apps almost always have worse audio quality and reliability. There is no concrete list of differences between free and paid softphones, but lesser services are almost always the most noticeable difference.
Be careful of free softphone services, too. Even though you aren't paying them, you should still investigate and ensure that your data is going to be protected, not harvested and sold to advertisers. Nothing is truly free, you'll end up paying for the softphone somehow. Discover how before you sign up.
What are the Average Costs Associated with Using a Softphone?
Average Softphone Pricing
| User Type | Average Monthly Price | Included Features |
| --- | --- | --- |
| Individuals | $10 – $20 | Basic VoIP features, Single device support |
| Freelancers | $20 – $40 | Enhanced VoIP features, Multi-device support, Basic CRM integrations |
| Small Businesses | $40 – $80 | Advanced VoIP features, Multi-user support, Comprehensive CRM integrations |
| Corporations | $80 – $150+ | Enterprise-level features, Custom integrations, Dedicated support |
Cost Comparison: Softphone vs Deskphone
| Cost Type | Deskphone | Softphone (VoIP) |
| --- | --- | --- |
| Monthly Cost per User | Average $15-$83, depending on the system and size of business (source, source) | $10 to $30 (source) |
| Initial Setup (per user) | $300 to $1000 (source) | Low to none; setup for on-premise devices around $50 per extension. |
| Start-Up Costs for Teams of 20 | Varies, but a PBX system can average $800 to $1000 per user. | Approx $14,500. |
| Installation Costs | $500 to $2500 per device (source) | Approx $50 per extension. |
| Monthly Internet Service | $50 to $350, depending on required speed and quality. | $50 to $350, depending on required speed and quality. |
| Hardware Costs | $50 to $700 per phone. | Softphones may require a headset ($15 to $350) or optional VoIP desk phones starting at around $50 (source) |
| Operational Costs | Fixed (independent of usage) | Scalable (depends on the number of users) |
| Cost Reduction Potential | Low | High (up to 50% for established companies, 90% for startups) |
What Are the Most Important Softphone Features
Softphones do much more than place calls. They're packed with features that help employees accomplish their daily tasks. Features you would expect from a standard phone, such as mute, hold, and transfer, are readily available with any softphone provider. However, quality softphone platforms have much to offer:
CRM integration
Voicemail
Caller ID
Calling line information
Call logs
Call monitoring
Transfers (voicemail, warm, and blind)
Call waiting
One-click calling
Full volume control
Call routing
Text messaging
Rich messaging
3-way calling
File sharing
Some of those features you might find on a hardwired phone, but a softphone is designed to give users ultimate control. However, if your employees want to work, they'll be able to do it with the right softphone solution.
Companies of all sizes can now access enterprise-level communication services at affordable rates that reflect actual usage needs. This is why it's estimated that companies that switch to VoIP solutions save between 30% and 50%. Businesses that leave their old on-premise system behind experience the most dramatic savings.
Entire books can be written about cloud-based unified communications (UC) platforms, but today we're going to hone in on the softphone itself. The softphone is the main piece of any UC platform that employees will interact with — it needs to be incredible. It's time to do a deep dive into softphones and see how they can radically transform your business.
Can you Customize a Softphone?
Yes. Some softphones do allow you to pick and choose the features you want. Cloud Softphone is one example of a customizable, white-label platform that allows you to pick your feature set, and allows up to 300 different types of customizations.
Other options on the market come with a pre-defined feature set that doesn't allow you to change anything.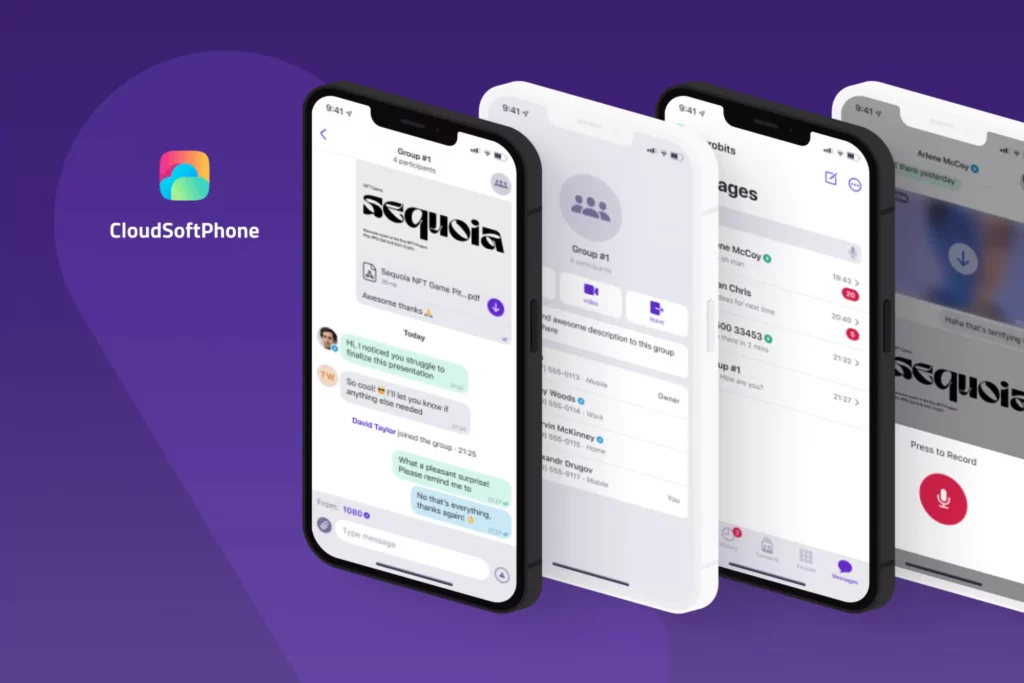 Softphone vs Deskphone: Which is Best for your Business?
Ultimately, a softphone is much more than a replacement for a desk phone. It opens up access to an entire suite of communication tools and capabilities that employees can utilize to streamline communication and boost productivity.
Company-wide adoption of softphones may improve productivity by up to 40 minutes every day, with an annual productivity gain of 3.5 days per year.
Are Softphones Difficult to Configure?
A softphone is no more complicated to install than any other application from an employee's perspective. Beyond that, setting up new communications services, including a softphone, is not as difficult as it might seem.
Unlike antiquated in-house communications systems, modern cloud-communication platforms require minimal setup for most businesses. Most small-to-midsize businesses can use an out-of-the-box VoIP solution, which means it will require little effort to integrate with your business. Even massive enterprises typically require a relatively low level of customization during onboarding.
You may be considering softphones and UC services but worry about employee buy-in and onboarding. Fortunately, almost every softphone available is easier to use than a desk phone at the most basic level. Additionally, you'll empower everyone in the business with potent features that will make them forget about desk phones.
What Are the Basic Requirements for Using Softphones?
Fortunately, the requirements and limitations are quite minimal:
A computer or mobile device
A VoIP headset (or any speaker and microphone combination device)
What does it take to get started using a softphone?
You can get softphones for Android and iOS, as well as desktop softphones. To get started with softphones then, you'll only need the app, the hardware to effectuate the conection, and the VoIP SIP account.
How Can I Get the Best Quality when Using Softphones?
Headsets are recommended for softphone usage to ensure the highest quality sound possible. You can certainly technically use speakers and a microphone as the're excelent computers out there, but that can result in the microphone picking up the voice coming out of the speakers.
In the early days of softphones, you would've needed a desktop computer, but now any device will work as long as it has a strong internet connection and a microphone.
Most businesses will rely primarily on desktops for softphone usage, but the ability to use a mobile device allows for remote and traveling workers to consistently be in contact.
What are the Business Benefits of Softphones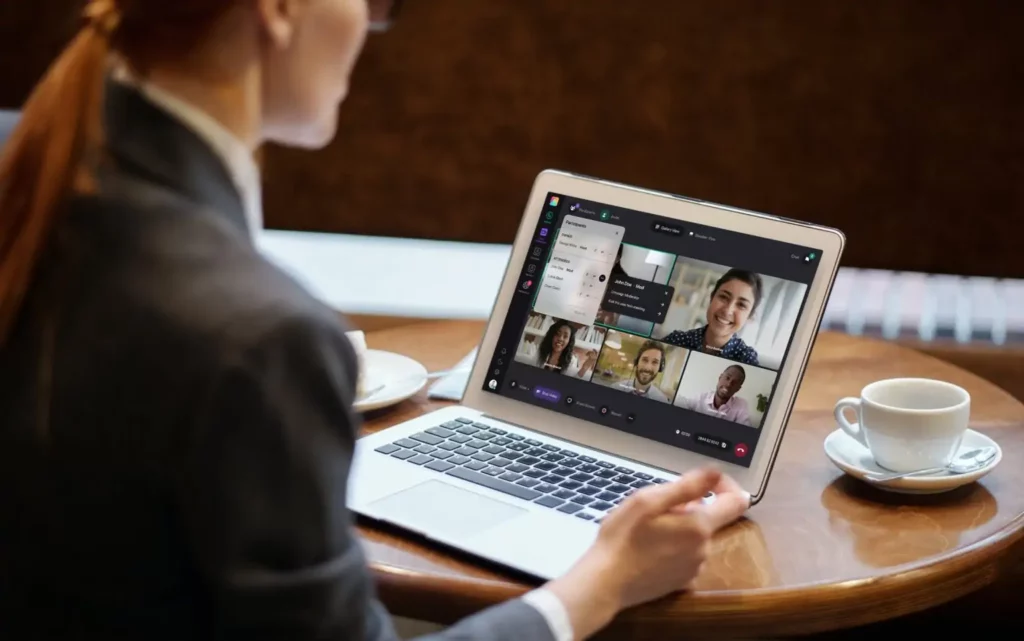 The benefits of unified communications technology in the workplace are very wide. It might only be a piece of software on your computer, but this lightweight tool has surprisingly important features.
1. Save Ongoing Costs by Using a Softphone
The most obvious and important benefit of switching to softphones is the significant cost savings. Companies can reduce their phone costs by up to 50% after switching to a VoIP platform. Startups benefit even greater by reducing phone costs by 90% by avoiding in-house infrastructure altogether.
Softphones are typically billed per user, so you'll only be paying for what you need. Conversely, an in-house solution will cost the same to maintain regardless of how many people use it. You are guaranteed to end up paying for hardware and IT staff, meaning you're paying for more than you need.
Softphones are billed monthly or annually and create a recurring and reliable monthly expense. You will expect a higher bill when you add users, and a lower bill if you have layoffs.
2. Maintain Work-Life Balance on the Same Device
Softphones create an easy and direct way for employees to make and receive calls on their personal devices without having any overlap with their personal phone numbers and other data. Since the softphone is another app on the employee's phone, all calls made and received through the softphone app are identical to if they were made from the employee's work computer.
This revolutionary benefit allows for employees throughout the organization to handle important calls, receive messages from teammates, and video conference with their clients all without ever revealing their personal numbers. When the softphone app is closed, so does their time at work.
This is one clear way to promote a healthy balance between professional time and personal time. Improving the work-life balance of your entire organization will have far-reaching benefits, such as higher productivity and lower turnover. Utilizing softphones is one important step towards enabling a more dynamic work-life balance.
3. Softphones Don't Need a Dedicated Connection
Hardware phones work on dedicated connections to help ensure constant voice quality, such as a phone line. Softphones do not require any additional infrastructure and are designed to operate efficiently over an Internet connection.
VoIP softphone calls also consume less bandwidth than traditional telephone lines. Traditional lines need to maintain a constant connection to guarantee that anyone who's talking will be heard. Modern VoIP solutions stop sending data if nobody is talking, then immediately resume when someone speaks.
4. Eliminate All Hardware
No more desk phones and no more in-house infrastructure for telephony — all you need is a quality softphone solution. You won't need to worry about installing and maintaining your PBX server anymore, either. Softphones make all calls over a standard Internet connection.
Softphones are also future-proof, in a sense, because you can stop buying new desk phones with every few new models. All that's required is occasional software updates. Since you'll be using softphone services provided by another company, you won't even need to worry about ongoing development. Simply have IT keep the software updated and you'll never have to replace a desk phone again.
5. Integrated Video Conferencing and Calling
Avoid having to buy yet another communications solution by using a softphone with integrated video calling. It's no secret that video calls and conferences are here to stay, your business needs a solution that already has it covered.
A top-tier softphone solution will have video calling integrated. Video calls are quickly gaining popularity. Ensure that your business is ready with the right softphone that already has integrated video calling.
6. Add Lines As Needed
Need a new line? Go create one. Anyone with the right access level in the dashboard can simply create a new line. New employees should never be stuck waiting for their phones. Without a phone, they will be extremely limited in their new roles.
Fix this issue by giving managers the ability to directly create lines without even involving IT. New hires will start producing value immediately, rather than waiting days for IT to configure and install a desk phone.
7. Increase Work Efficiency with User-Friendly Improvements
Softphones didn't stop at mimicking the functionality of desktop phones, the developers kept improving beyond that. There are multiple features in most softphone product offerings that greatly increase work efficiency, such as:
Simple call transfers: Transferring a call on a desk phone is complicated enough that people regularly make mistakes and drop calls. Softphones are able to reimagine call transfers, with some services offering a drag and drop interface for transferring calls. No need to dial extensions and hit the pound key three times — just drag the call over to your co-worker's face and their phone will ring.
Visual voicemail: Voicemail is one of the most mundane parts of any job, but it needs to be done. Standard voicemail makes employees stay on the phone and take notes, one voicemail at a time. Visual voicemail presents a text readout of the voicemail, allowing for employees to easily understand the purpose of the call. If there's any confusion, the actual voice mail can easily be accessed and listened to.
Data-rich incoming call notifications: Never rely on just a phone number or desk extension again. Softphones are able to gather much more information about the caller to display to the receiver of the call, especially when it's an internal call. You can finally put a stop to employees answering calls blindly.
Keeping Everyone Connected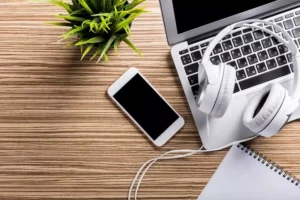 A connected team is a successful team. Set your employees up for success by making it easy for them to communicate. There are endless benefits that appear when employees can effortlessly reach out to each other. Productivity will increase and morale may even improve as coworkers start talking more often.
Staying connected is more important than ever before as remote work has become part of everyday life. Teams still need to communicate and collaborate even when they're remote. That's why a recent study illustrated that 74% of employees rely on a softphone when working remotely. They're necessary tools to keep your team effectively communicating.
What Are the Cons of Using a Softphone?
Nothing is perfect and softphones are no exception. There are two notable cons that every business owner should be aware of before diving headfirst into the world of softphones. Understanding these cons is vital to integrating them into your business as they may indicate you need other upgrades, such as improved Internet access.
1. You Need a Reliable Internet Connection
Softphones route data through the Internet instead of copper wires. Generally, this is a huge positive. However, it should be understood that your ability to make calls will depend on the strength of the Internet connection available. This could be problematic for businesses in rural areas or just have poor access.
Consider what can weaken your Internet connection and try to take countermeasures to prevent them. Power outages, extreme weather, or just low bandwidth will all impact the quality of the call and even the ability to make calls. Due to this, some businesses maintain a barebones in-house solution to ensure communication is not exclusive to the Internet. Although, mobile phones will typically work in situations where the Internet might not.
2. Employees May Need Training
Softphones were created to be easy to use, but that doesn't mean they're perfect. Most employees will need training on their new softphone. Set up a comprehensive training program that helps employees understand how to use them, how to navigate the directory and any other new features that are significant to your business. It may take time to foster employee buy-in, but it's not impossible.
3. Softphone for Business Flexibility
Businesses that wish to reduce their operating expenses, become increasingly agile and embrace a hybrid workplace must use softphones. Building and maintaining an in-house telephonic system is undoubtedly going to keep your expenses high. Conversely, softphones are billed based on real usage and the infrastructure is built elsewhere.
Additionally, softphones are required for remote and hybrid workplaces. Employees from all industries are deciding to stay home to work instead of heading into the office. A softphone is necessary for remote work as it allows employees to do everything they'd be able to do in the office. It's well worth equipping your employees with softphones considering 77% of remote employees report greater productivity.
Businesses that wish to scale need to use softphones. Adding new users to a softphone system is similar to setting up any other digital account. Conversely, a business still relying on desk phones will need to submit a ticket and wait for IT to work the ticket.
Even the best IT departments cannot instantly create a new line on a PBX and install a desk phone for the new employee. Simply put, any business that wants to scale needs to think about their communications before anything else — and that means softphones.
Top Softphone Providers You Might Already Know
Softphones are everywhere, even if you don't realize it. You may have even used one before in your personal life. Some notable consumer-level softphones are:
Microsoft Teams (Previously Skype)
WhatsApp
Signal
Any other app that allows for users to make calls over the Internet regardless of the presence of cell service can be considered a softphone.
What are the Top Business Softphone Providers
What about providers for businesses? There are quite a few big players to explore:
Nextiva
Bria
Groundwire
Acrobits Softphone
Microsoft Teams
Grasshopper
Bitrix24
The above companies have been providing unified communications services with a proven record of dependable services. Each of them is worth exploring.
What are the Top Free Softphone Providers
Don't underestimate the value of a free softphone app. Free softphones may not include all of the premium business functionality that comes with a B2B softphone, but they are definitely worth checking out if you need a softphone for personal use.
Here are a few of our picks when it comes to top softphone picks:
Bria: Bria is one of the most popular SIP-based softphone apps on the market. It provides powerful functionality backed by audio codecs and everything you'd expect from a baseline softphone experience.
Ekiga: Ekiga won't blow you away with its interface, but sometimes simple is better. For anyone looking for a barebones softphone experience, you can't beat the simplicity Ekiga offers.
Jitsi: When it comes to the best open source SIP app that's also free, Jitsi instantly comes to mind. Jitsi works on virtually all operating systems, provides excellent support, and includes all the best collaboration features.
MicroSip: Lightweight and functional, MicroSip is a simple softphone solution. MicroSip supports dozens of languages and provides thorough documentation. However, the setup process can be complicated.
How to Pick the Right Softphone Provider?
Is your business ready to start reaping the rewards of a softphone? Excellent, but now you need to decide on a vendor. We mentioned a few prominent softphone providers above, but how do you evaluate them?
There are five main criteria to evaluate when you're exploring different softphone providers:
Basic features: Most softphones will have all of the basic features that you need, but you should still verify that they're included before signing up. You'll want basic calling, SMS and MMS support, visual voicemail, call recording, and mobile apps.
White-label support: Does the provider allow you to brand any solutions you create? For CSPs and customer-facing solutions, this is an important aspect since it legitimizes your brand.
Integrations: Does the potential softphone app integrate with anything else, or does it exist in a silo? Any softphone services worth your time will have integrations with common applications, such as CRMs.
Top tier security: All of your communications need to be secure, especially for organizations that need to maintain any type of compliance. Your IT department should rigorously scrutinize any potential softphone to determine if it's secure enough for their needs.
Support: Softphones are software, and software needs a support team behind it. Any type of softphone should have support for their customers, even those on free softphone plans still deserve support. Try calling support from the potential company, how long did it take to reach a human?
Of course, you should also evaluate their fee and see if it is realistic for your business' budget. If not, there might be a lower plan or cheaper company that will still allow your business to reap most of the rewards discussed in this post.
How Do I Install a SIP Softphone?
Installing a SIP softphone on your smartphone is an easy process. But finding the right one will depend on your needs.
Here's what you need to do:
You download the right SIP app on your smartphone or computer
A SIP address is assigned to you based on the SIP app you are using. Most platforms will provide you with one.
The SIP client you're using needs to be configured before making calls is possible. This app will contain a softphone that includes all of the real-time communication functionality you need.
Make a call to another person's phone (if you're connected to the Internet).
There are several options available on the market. Acrobits offers two versions of its own, with Groundwire and Softphone for individuals and Cloud Softphone for the enterprise.
What Are the Advantages of SIP Softphones?
SIP softphones offer many advantages over traditional analog phones. These advantages include:
Cost-savings: SIP softphones are typically cheaper, offer you more flexibility, and allow you to take advantage of more features.
Make calls from anywhere: You can augment your smartphone using a SIP app. This functionality lets you make calls from anywhere in the world.
Feature-rich: SIP apps (like Cloud Softphone) are incredibly feature-rich. You can enhance your real-time communications with whatever features you want.
Improved productivity: SIP softphones allow you to offer flexible working conditions for your employees by simplifying communications. SIP technology lets them communicate with other employees, access essential information, and other communications from anywhere.
Create your own unified communications platform: Many companies are looking to implement their own Unified communications as a service (UCaaS) platforms. SIP technology is necessary to enable UCaaS.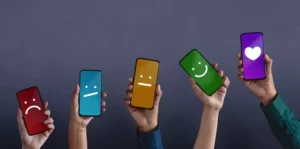 What Are the Disadvantages of SIP Softphones?
While SIP technology is great, there are a few disadvantages that you should be aware of. These disadvantages include:
Requiring a dedicated Internet connection: VoIP technology requires a dedicated Internet or wireless connection to run. You cannot make calls during outages.
Expensive to develop: Building your own SIP app internally is expensive. But solutions like Cloud Softphone can bypass this problem entirely by reducing your development costs by up to 90%.
Learning curve: There is a learning curve attatched to starting using a new technology.
Unified Communications and Softphones Go Hand in Hand
Softphones can be considered the tip of the unified communications iceberg. They're what you see, what you interact with, and what matters at the employee level. A quality softphone application will spearhead the initiative to transform all of the enterprises' communications.
Take the time to thoroughly understand every feature offered by the softphone and make sure that it has all of the softphone app features that your business is looking for. On top of the four areas discussed in the previous section, you'll be ready to buy a softphone service that will help your company scale affordably and effectively.
Don't be fooled by the easy-to-use app, though. Behind the softphone is sophisticated software that creates a dependable and affordable alternative to traditional telephony systems.
Are you ready to finally dive into unified communications? Watch our demo today to discover how we can help your organization thrive.